Toenail Art
fun and fashion
If you are a fan of toenail art you will have noticed some exciting additions recently in designs and materials with toenail art becoming much more popular and just a touch more....crazy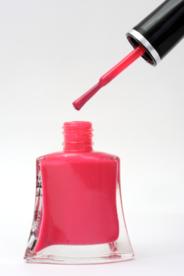 It is so nice to see, not just painted toenails, but with attractive Toenail Designs to enhance and add definition to a fabulous finished look.
The use of
Acrylic toenails can add even more giving a unique and lovely personal touch and showing the attention to detail, which always gets the look and nod of approval.
The first question you may ask yourself; Can i make my own toenail designs? The simple answer to that being 'Of course you can'.
You just have to put a little time and effort into it and focus on what you are doing, even to the point of your own special design for the event you will be attending.
Customization at its best.
If you feel that toenail painting and design should be done professionally in a salon, then it can costs up to $50, with some specialist nail salons asking around $70.
The sky being the limit with others.
This would be to have your toenails painted with acrylic and of course, have your own 'special to you' toenail art design.
Salons can offer you the choice of acrylic, stickers, fimo, stones, stamping, digital and hand-painted.
With hand painted being the pick of the bunch and, in my opinion, the best by far since the design will be unique to you.
If you find it difficult to afford salon-pampered toenails then you must get creative and do the design all by yourself, or get together with a friend, check out
Home pedicure

It is not easy at first but there are 3 ways for a "toenail art for the beginner " to make their toes look and feel like they just walked out of the poshest and most expensive of nail salons.
Stickers
You can buy nail stickers from your favorite beauty store.
Just be sure that these stickers are the right size to fit your toenails.
If you so desire, you can even match your fingernails and toenails with the same sticker designs.
Important but necessary is a nice color as your base coat for toenail painting.
Colors like silver, black, red or purple are popular and nice with new and wonderful selections of colors becoming more available all the time.
Even opt for some pastels or neons depending upon your mood. As long as you can carry toenail designs, then, why not, go for it!
Fimo and Stones
Another artistic idea is to use fimo and stones. You can complement your painted toenail with these crafts.
Cut your fimo thinly and put some nail glue on one side then firmly press it onto your toenail.
The same thing goes for the colored stones.
This will take a little time per toenail and you must, of course, be sure that the glue has dried completely before slipping on your sandals.
Like the stickers, a base color coat is a must.
Stamping
Companies like Konad have made toenail art possible for anyone to do at home.
Stamping a painted toenail requires practice but once you get used to it, the art of stamping gets easy.
It may be messy at first, practice makes perfect.
But do not give up.
The end result will be wonderfully painted, dainty toenails.
These three ideas are fresh and fun.
Experiment on your toenails with these toenail design.
Be girly, even a touch flash, without spending too much.
The final result will bring a shower of compliments, just you see.
Jump from Toenail Art to Toenail Care home page