About us
Welcome to Toenail Care.com and this page is about us, Brit and Ian.
Brit is the brains of the operation as she is a past master of the skill of Chiropody and Podiatry.
I am working alongside her to bring her ideas, her cures, treatments, skills and remedies through years of experience, to you.
We hope this 'About us' page will give you an idea and a picture of who has written all of this information, where it all comes from and why we decided to put this site together.
We hope you enjoy these pages and will be able to put the information to good use.
Then i will show you , with the aid of Site Build It just how we did it.
We welcome any comments you may have, any stories you may wish to share with others or any specific treatment that has benefited you in some way and you wish to pay it forward or pass it on to help others.
We will of course oversee comments to ensure they are correct.
A Podiatrist or a Chiropodist?
A Chiropodist has the same job description, duties and requires similar qualifications as to that of a Podiatrist the difference is in the U.S.A. the word to describe this profession is Podiatrist'
In Europe the equivalent is Chiropodist
Brit is Norwegian from the town of Fauske in Northern Norway, she studied to become a Chiropodist in Oslo, the capital city of Norway.
After years of study Brit gained the qualification and went on to open her own practice in her new hometown of Sandefjord which lies about 90 Mins drive West of Oslo.
Gradually building up the business and with great customer care Brit developed her skills further adding, qualifications in Anatomy, Chinese Massage and Health Therapies.
After a few years Brit was giving treatment to over 1000 Registered Clients.
However this all came to a sudden end due to a rather simple car accident which left her unable to use her hands and fingers as she needed.
Hospital treatment followed Doctors treatment to try and recover the full use of her hands and fingers without success.
In Chiropody the use of a Scalpel is often needed and Brit was trained in this skill, often she would to practice Scalpel techniques.
During surgery it is most important that the skin around the toenail is not opened, the scalpel would be used in the removal of an Ingrown Toenail or the removal of Veruccas, corns etc.
It became obvious that a return to the practice would not be possible, the career was over.
It seemed such a waste of a profession, all of the knowledge and experience, all of the studies and the scalpel practices all for nothing.
Or was it?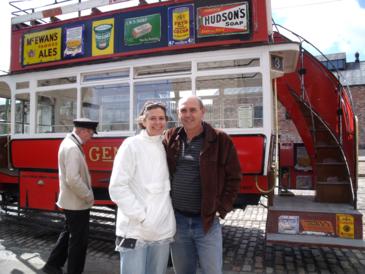 Turning your Knowledge and experience
into an on line business
Without really looking for anything (browsing)I came across an advert for Site Sell, i watched the video, and i watched it again.
It struck me like a hammer blow, we can do this, we can keep the career alive. The business doesn't have to close we just open the door to the world wide web.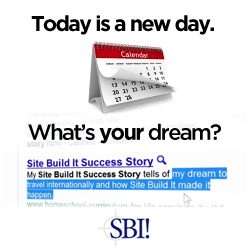 We really didn't know anything about the internet, we could send 'e' mails and look around facebook but build a 'Website' excuse me are you joking?
Isn't that for computer programmers or the like?
After a few visits to the Site Sell video which shows people in all walks of life making their own web sites as a business, we decided to go ahead and do it.
The SBI course is amazing, as any SBI'er will tell you.
It takes you through every step of the way.
The lessons are on video, or you can print them out, whichever suits your way of learning the best.
On top of enjoying learning a new skill we met lots of new people through the SBI forums where everyone meets and helps each other.
It is full of some amazing people with some of the most amazing stories.
So, we built this site in the hope it will be of benefit to all those people who need a little advice on 'how to' or 'what with' or even 'when to' with any problems related to Podiary.
With the added benefit that we can also still earn a living from the Chiropody/Podiatry profession.
The information gathered on these pages has been put together by me, Ian.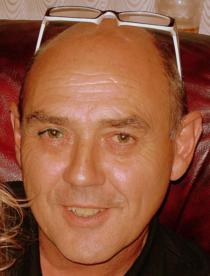 With almost all of the experienced, hands on facts, figures and stories coming from the love of my life, Brit.
We are to be married October 2012 in Sandefjord, Norway.
My story
My past life was working as a Marine engineer on 'Deep Sea' merchant ships in the British Merchant Navy, and Installation of Heavy Electro-mechanical equipment in the Middle East.
Saudi Arabia to be specific.
Lots to do with steel toecaps i hear you say but nothing much to do with feet or toenail care.
That's true but i really enjoy this site building, brit gives me all of the details and i write it down and add the photos.
I started from a very basic knowledge of computers, i still have a basic knowledge of computers, but i feel i have found my voice and Site Sell helps me with the rest.
I have been a long time sufferer of an ingrown toenail so i am well acquainted with the problems and the pain it can lead to.
I have had some terrible moments in the past trying to take care of my own nails.
Now, it is a different story, Brit has taken care of my problem nails and trained them to grow straight, not ingrown.
I no longer have to grit my teeth every second month as i attack the painful ingrown toenail, and with careful maintenance the problem is not set to return.
We hope you can benefit from the pages we have put together in this web site.
We also wanted to be able to show young mothers how to take care of 'toddler's' nails too.
It is an important time for both Mum and Dad to get this part right.
Then your children will have trouble free toenails for life.
Let me introduce you to our little dog, Charlie.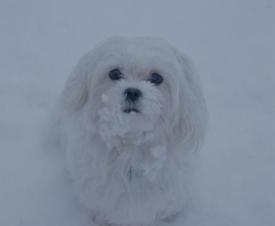 Charley is a Malteser and has been with us since Xmas 2009, (since leaving his mum).
He has been voted (by me) to be the best guard dog (pound for pound ) you will ever come across although a tad difficult to find in the snow.
P.S.(He is on the lookout for a girlfriend, anyone know of a lonesome female Maltese?)




Jump from About us to Toenail Care Home Page