Natural cure
for athletes foot or toenail fungus






Nature has provided us with some wonderful plants and herbs that are a natural cure for most bacterial or fungal attacks to the skin of the feet.
A fungal infection known as Athletes foot or foot fungus, can leave the skin feeling very sore and sometimes red and inflamed.
The effects the foot fungus has nupon the skin ranges from soft white and itchy to hard dry and flaky, in varying stages.
It can also give the skin a sticky, pungent and white texture.
Not very pleasant at all, however it can easily be treated.
Many of the essential oils are well known for their anti-fungal and anti-septic qualities.
These oils are usually provided in a refined state making them very strong and potent.
These essential oil must be mixed with a carrier oil like sweet almond oil, sunflower oil or jojoba oil.
We prefer to use the Sweet almond oil as it mixes well and has good soft lubricating qualities, great for a foot massage as the oil does not readily absorb into the skin.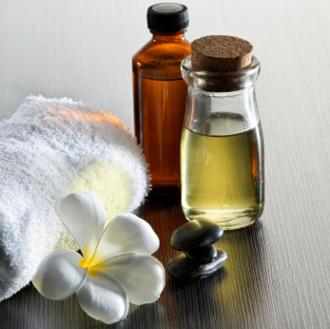 Essential oils are a big part of foot and toenail hygiene.
The use of oils like tea tree oil have gained much success in their fight against toe fungus, athletes foot, and other diseases.
Oregano oil like Tea tree has amazingly good qualities.
As they are quite potent care should be taken if they are used on damaged or wounded skin.
Some people swear by the healing qualities of a vinegar cure, and it has had some success with some people, however we are all different and vinegar will affect us in different ways.
It has some wonderful qualities but basically it is a solution of acetic acid and although not too harmful on good skin, it can act as a irritant on wounded or open skin.
Thyme oil is another one of the essential oils that have shown to be a natural cure and very effective against common foot and toe fungus.
It has a strong clean smell and again, is good for cure and prevention.
When using essential oil don't forget that it must be mixed together with a carrier oil as it is way too strong to be used in its refined form.
These infections of the nail and skin are generally borne from a run down in the body's immune system.
Sometimes, after a visit to the swimming baths, the ph level of the skin can be 'washed' to a low level.
The skin is now open to a fungal attack.
As the ph level is low the skin can not use its own natural cure to fight off the invading fungus which is just looking for a warm, moist, dark place to breed.
The ph level has to be put back into balance to close itself to these attacks.
This can be done by adding ph neutral creams to the foot and sometimes even by re hydrating the body.
This re-hydration alone can cause the body to 'heal itself'.
An interesting look into the effects of dehydration and what re hydrating can do is available at Natural Cures for you

Jojoba oil is yet another natural oil, jojoba comes from a very slow growing plant which grows in the deserts of Arizona.



It is one of the very few plants that can survive in such arid conditions.
Yet it produces a 'fruit' or a 'nut' which is packed with a wonderful oil rich in vitamins and high in 'absorbtion' qualities into the skin.
It's wonderful qualities leaves it rich in vitamin 'e' which is fantastic for healing and repairing damaged skin.
It also, naturally fights all fungal infections of the skin.
Jojoba oil is easily and readily absorbed into the skin and doesn't leave greasy or oily marks.


Care can easily be then be taken to protect the feet from any further fungal attacks.
By using a ph neutral soap for bathing the feet the balance of the skin is not disturbed and can function as nature planned.
Bt keeping body supplied with the vitamins and nutrients that it needs to keep the bodys natural protection system up and running.
Using correct footwear, is a great start.


Take a look at some Top Tips in aftercare of the skin and toenails, and how to use some natural products and oils as a very pleasant and effective preventative measure.


from Natural Cure toToenail Care home page.